I simply cut and pasted a few captions and pictures from the last "PotC stuff" post to my journal. I'll post my new favorites as soon as I manage a photo shoot for them. :) But this bunch does include my Gateway Drug: the folders and notebooks (and stickers and whatnot) that were too pretty and too completely inexpensive to pass up. (Sorry about the size of the pics. I was having issues with photobucket. I really just wanted to get my feet wet here.)
Jack and Will compare their respective Christmas loot. "Whiskey'll rot ya," says Jack.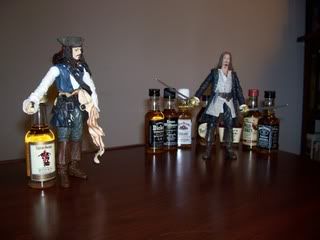 But Jack was keeping one back. "Give us a boost, love."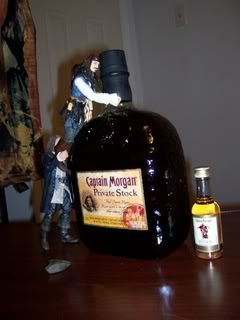 This was supposed to be a child's toothbrush stand and rinse cup. I use it for medicinal purposes.
It's what it says it is. Disney and PotC have seeped into the most insignificant and unexpected corners of my existence.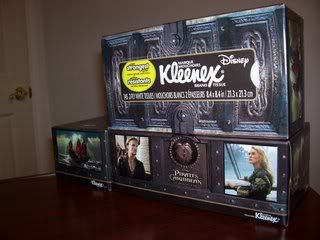 This is all the notepads, folders and other paper products I could find when I decided to take this picture earlier tonight. (I'm sure I have stuff tucked away that I've completely forgotten about.)
More paper products. And my favorite pillow and towel. :)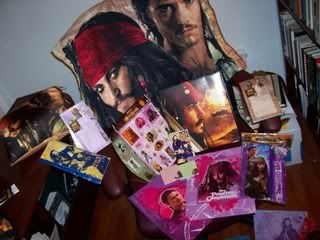 And - an aside to the comm mod: I wasn't sure how specific you wanted to get with the tags. As an example: at the moment, I think all the 7" action figures are put out by the same company, but I don't remember the name of that company (I'm a bad collector :-p I rarely keep the box) and that fact could change. Just let me know, and I can try to be more specific in my listing. Thanks!
Current Mood:
content
Current Music: packers vs giants