Mega Bloks!
I don't really have room for them, but I had some of my collection assembled a few weeks ago and posted the pics to my journal.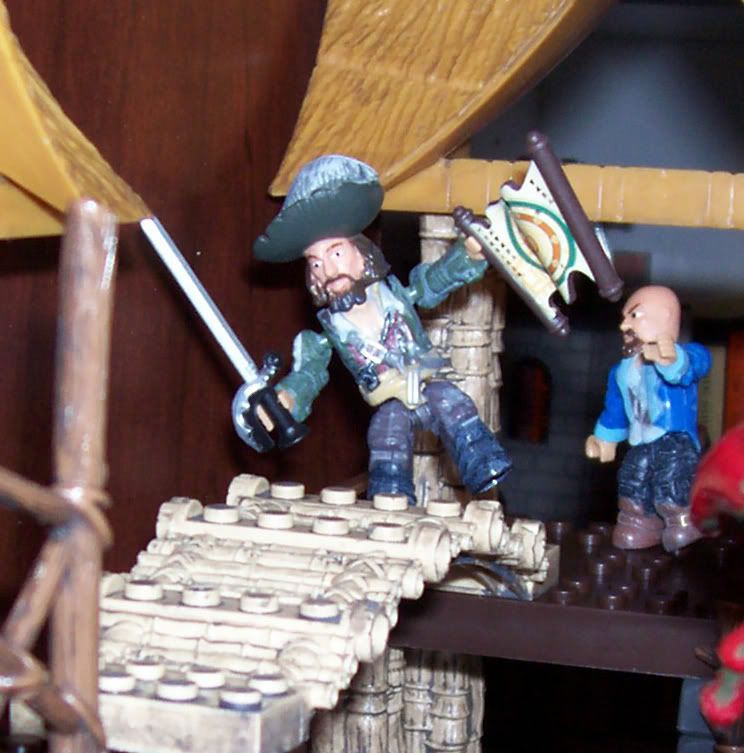 Barbossa and the Navigational Charts (though that's a fairly shoddy representation of that gorgeous map), from the Singapore set.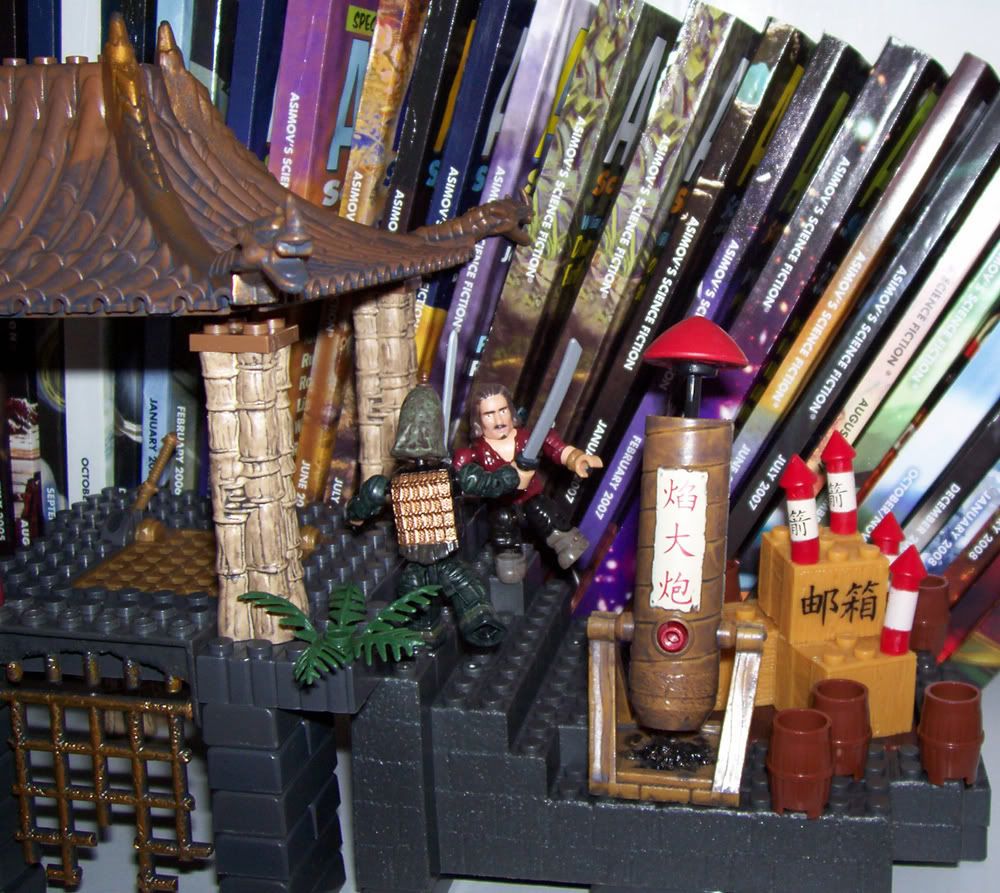 Will and one of Seo Feng's henchmen, from a completely different part of the Singapore set.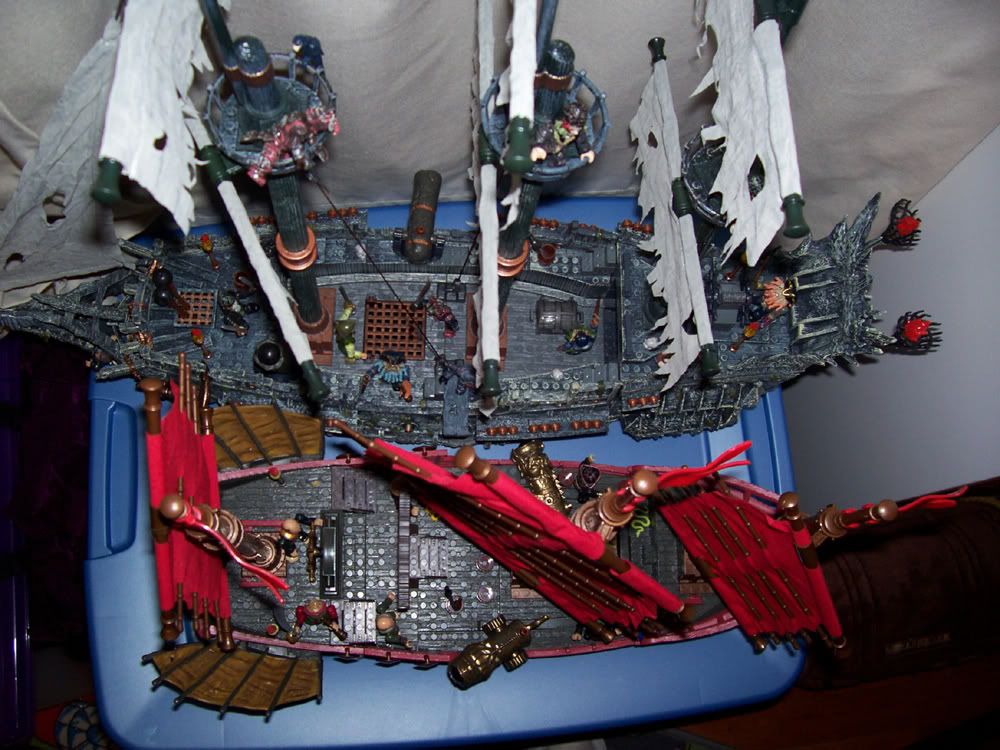 An ariel view of the Dutchman and the Empress. (I've probably downsized that photo too much to see whoever's in the crow's nests. :p)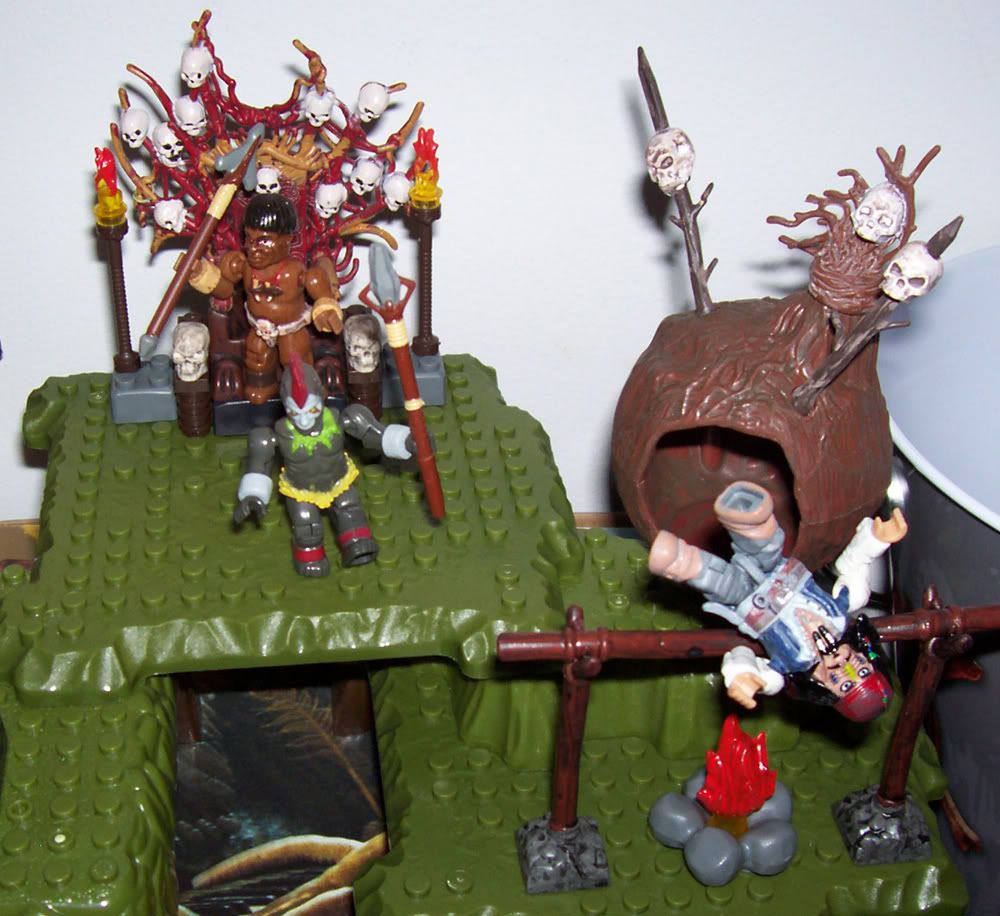 Jack and friends from the "Pelegostos" third of that Toys'R'Us Exclusive set.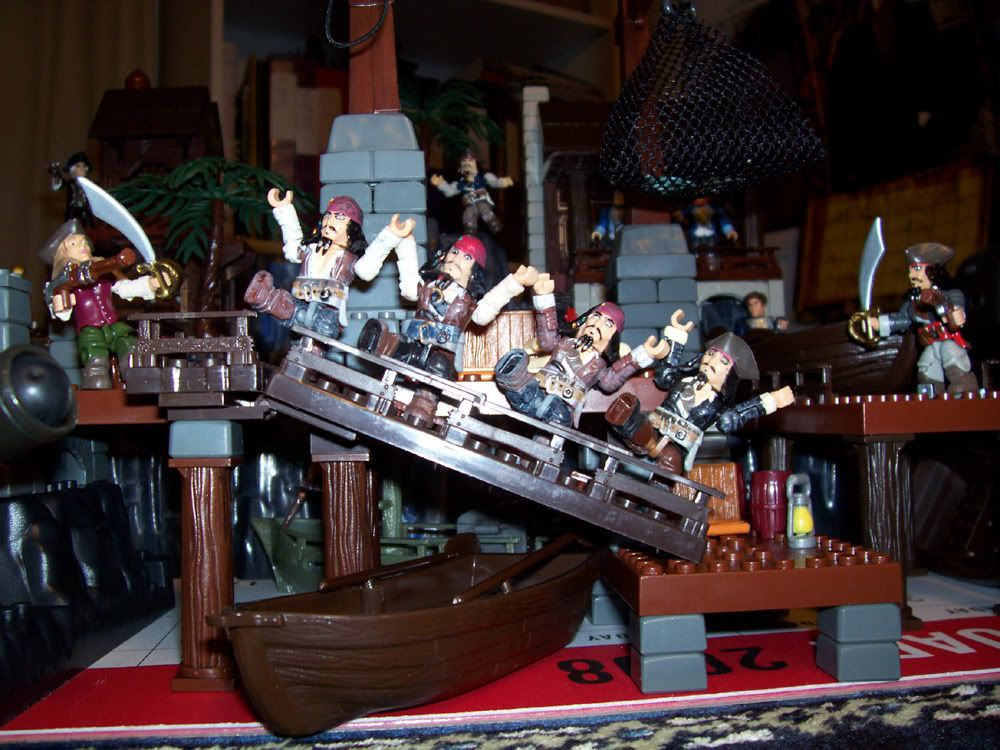 Some of my many Jacks doing a chorus line on the smaller Dead Man's Chest set.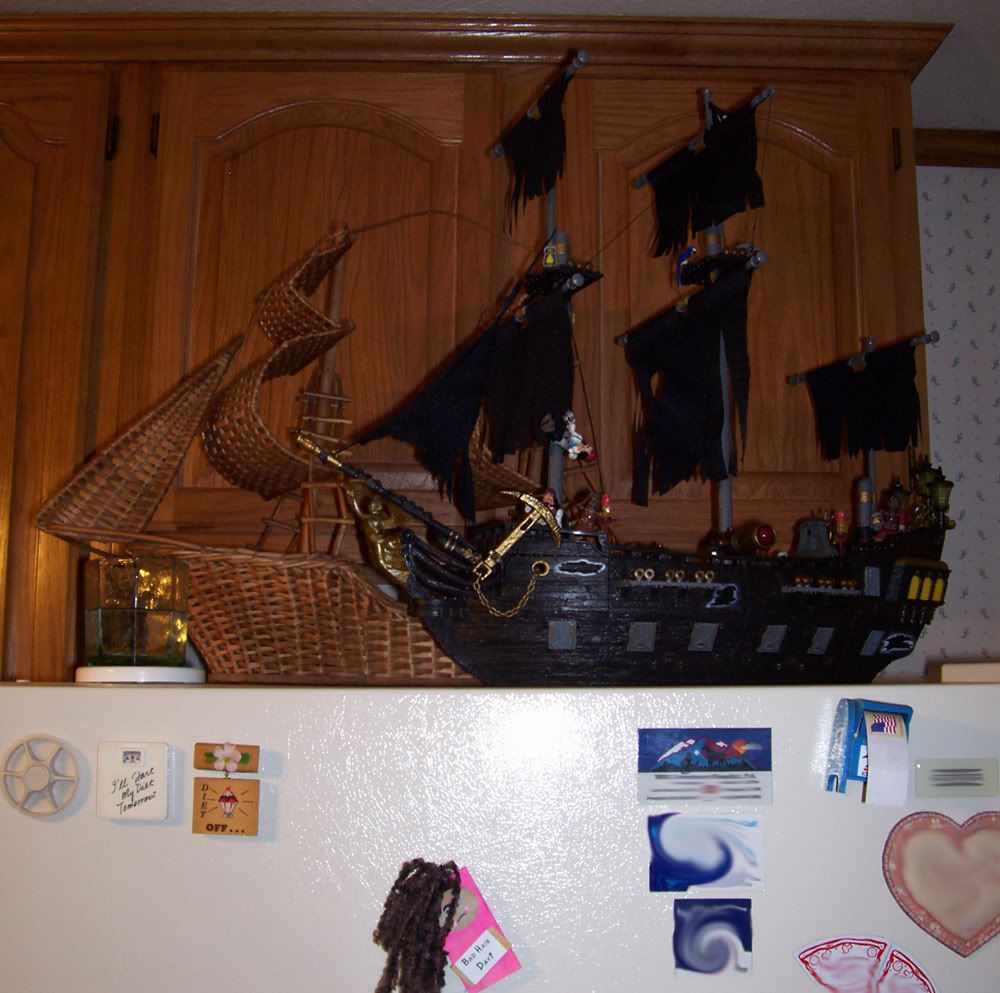 The Black Pearl! (Displayed proudly beside my Wicker Wench.) I really should load up my BP with Jacks and take a pic. lol.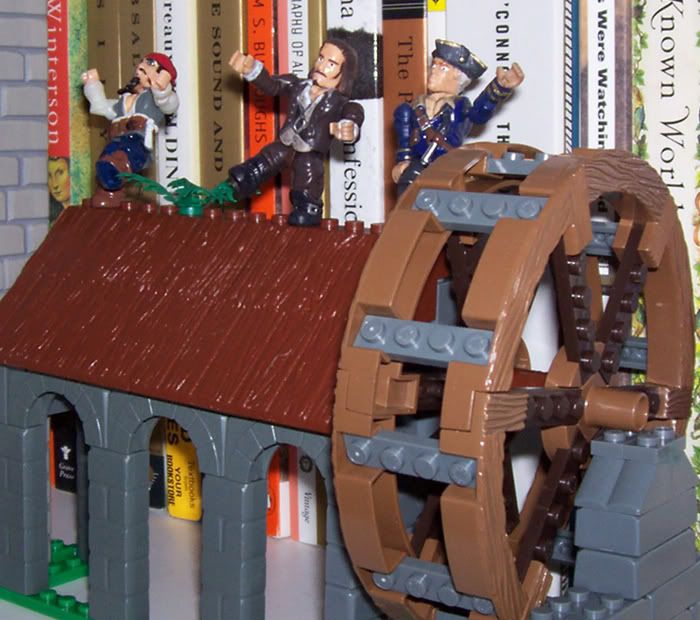 The threesome (almost) on the water wheel. (I don't remember what that set was called. I'm pretty sure "wheel" was a part of it.)
Since then, I've had some time to rearrange The Office (though it's still a work in progress - this setup is just so I can enjoy them for a while).
http://img.photobucket.com/albums/v302/venusinchains/ArielView.jpg
Another ariel view. This time of the Empress and the larger Dead Man's Chest set. (You can also see one end of the box the DMC set came in at the top, and, to the right, the BP and an unrelated set of "Pyrates" mega bloks that I splurged on - a lighthouse.)
http://img.photobucket.com/albums/v302/venusinchains/Dutchman.jpg
The Dutchman. That odd, greenish fellow next to one of the Joneses in the center of the boat is a Jack. (Don't know why they made him look like a leprechaun. Is it supposed to be algae? Why? *snort* )
http://img.photobucket.com/albums/v302/venusinchains/Empress.jpg
The Empress. I got this one dirt cheap. I believe it was selling the worst. (To pretty for the little boys? I think it's gorgeous.)
And Hot Toys sent an e-mail warning me that my Sold Out Special Edition Will Turner should be in the mail soon. (And I will SO be taking pictures when he gets here.)
Till then, bye. :)
Current Mood:
happy
Current Music: The Sims 2